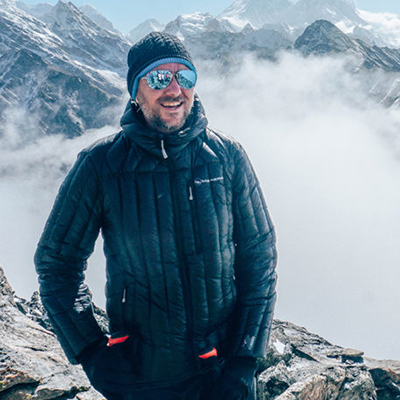 Trevor Hahn
From Loveland, Colorado
Joined Winter 2023
Loves ice climbing, powder snowboarding, and oatmeal, but not in cookie form.
3 Designs
Trevor is a dad, artist, and outdoor enthusiast on a journey to explore the unknown with every sense except sight. He is an inclusion advocate, on a mission to make the outdoors accessible for people with all abilities while making rad art along the way.