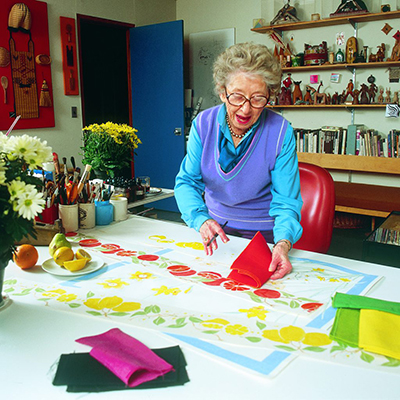 Vera Neumann
From Stamford, Connecticut
Joined April 2020
Loved textile design, flowers, bold colors & shapes.
Vera Neumann was an American artist and entrepreneur best known for her boldly colored linen patterns and scarves signed "Vera" and featuring a ladybug. She created 500 new designs per year and at one time had over 20,000 stores around the world carrying her scarves, linens and more!
7 Designs